Marriage transport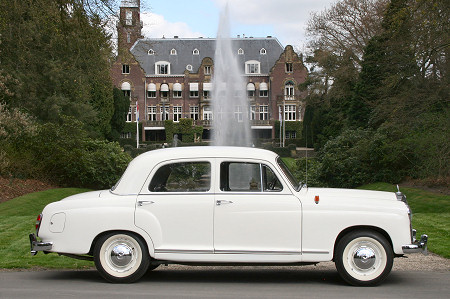 Congratulations on your intended marriage
Are you busy preparing your wedding day?
Then especially do not forget to arrange the transport of the wedding couple on this special day.

With our beautiful Mercedes Ponton from 1958 as wedding car you can make no better start.
You can be transported in style from home to the wedding venue and to the wedding party.
And the vehicle excels as a decoration for your wedding photos on location as well.



No wedding, but yet another party?
Also for other special moments, this beautifully restored Classic is at your disposal.
Think of the Jubilee at your company who is in the limelight after years of faithful service or a couple who have shared weal and woe with each other for the past 40 years.


Call us for more information & reservations.