Business transport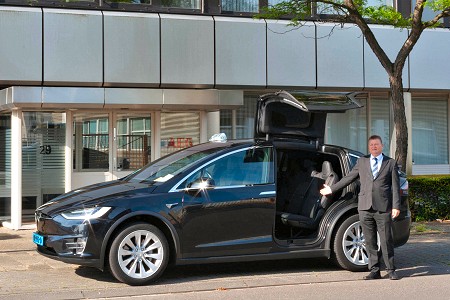 A deal is a deal. This is probably true in your work, and it is certainly the case with us.

After all, when you are on a business journey or if you receive business visitors, you want to be assured that everyone is in the right place at the right time.

For instance think of the transport of guests from or to Schiphol, commuter transport of your staff or extracting and bringing a Jubilee within your company.
Transport of Board members is also possible.

Taxi Jappie has a lot of very spacious and luxurious passenger cars for this purpose, equipped with air conditioning and navigation system.

Our drivers are certified and dressed in 3-piece costume.

In addition to cash payment it is also possible to pay by debit card or credit card.


Taxi bus
Due to the luxurious look of the interior, our buses are also very suitable for business transport.
This includes not only the rides to Schiphol airport or hotel, but also a drive along a new project or displaying a piece of Holland to your international guests.
Our 8-person bus has the possibility for 6 people to be seated facing each other, which makes the bus very suitable for a business meeting during a longer ride.

And of course these buses also are equiped with air conditioning and a navigation system.